A Typical Day at Little Acorns
Having a daily routine helps to foster a sense of security. In order to achieve this; we have loosely set times for breakfast, snack, lunch and morning registration. Daily adult led activities, story time and other activities happen at an appropriate time, ensuring that your child's play and learning is not disrupted.
8am Nursery opens
9:15am Register Time
This is a time for children to greet each other and say, 'good morning'. It is also a time to share our thoughts, feelings and talk about the day ahead with a little bit of learning.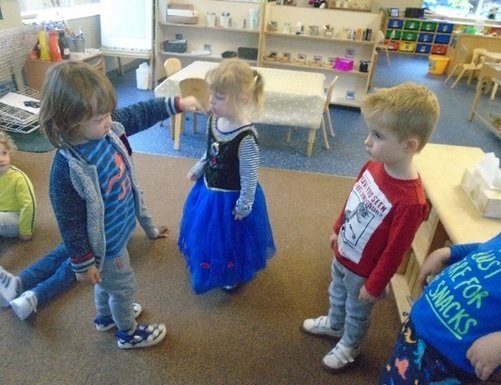 9.30-10am Breakfast Time
Promoting self-care, hygiene, healthy foods and being independent.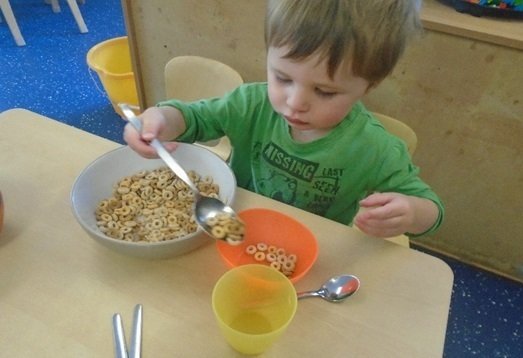 12pm Lunch time
By lunchtime we are all very hungry and can't wait to eat our packed or school lunch. We wash our hands and go into the school hall; we can see our siblings and say hello!!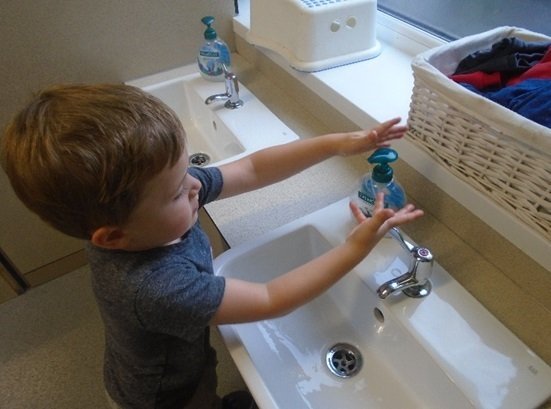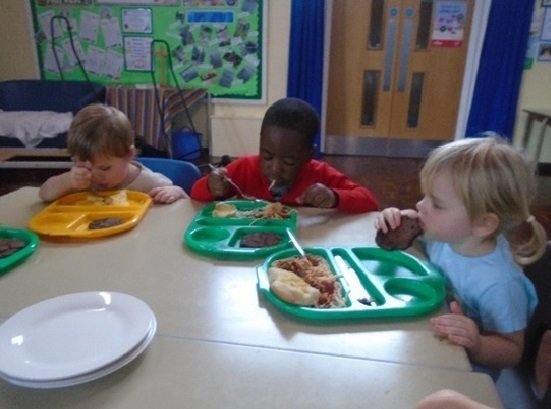 Between 2-3pm Afternoon snack
During snack times we give children choices and encourage them to help themselves and pour their own drinks. This helps to develop children's independence. In addition to our snack times, we have a snack table where children can independently have a snack and water throughout the day.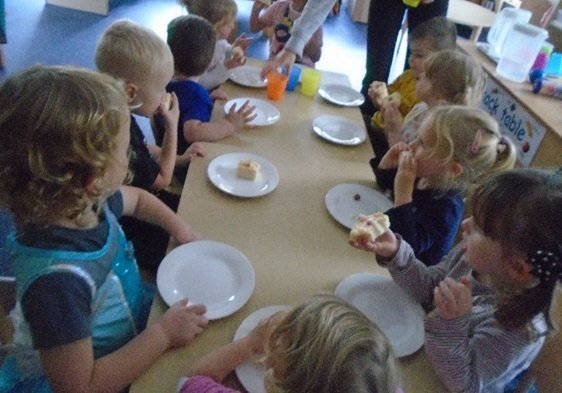 3:30 pm Getting ready to go home
We all settle down and say 'goodbye' to our friends, ready to go home.
3.45-5.30
Children who stay later will go outside, play games with an adult and can choose free play.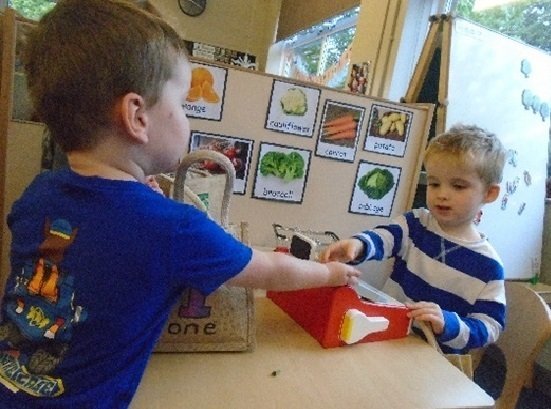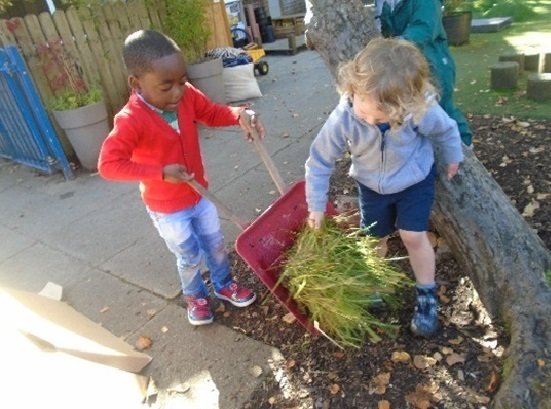 5.30pm End of the Day
Learning and play during the day
Each day we have an adult led activity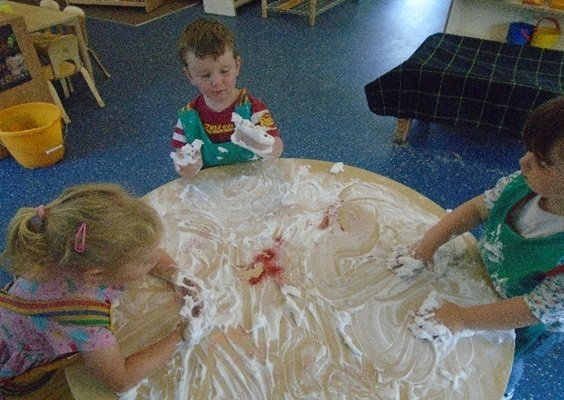 This is when a practitioner helps children to focus on an area of learning and may differentiate when needed to deliver learning that meets the needs of all children.
During the Morning and Afternoon
Children have free-flow play between indoor and outdoor play areas.
Adult led activities take place.
After Play
At flexible times of the day we will come together for singing, sometimes we will look at books independently or read stories as a small group.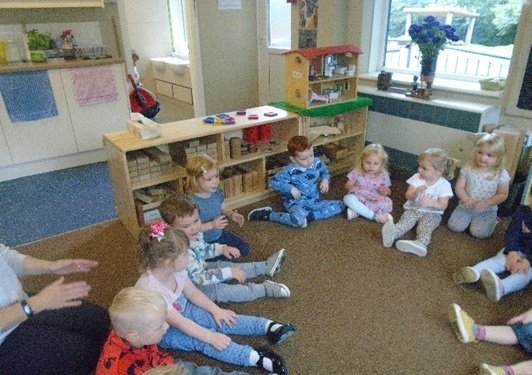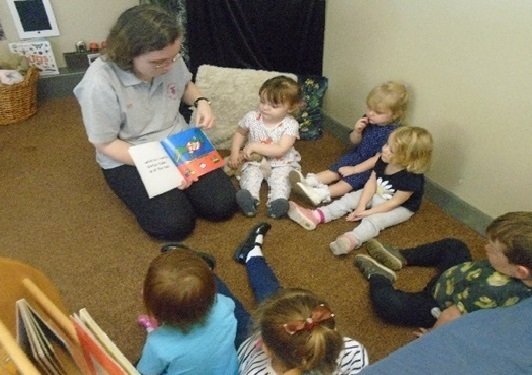 Homework
At an appropriate time in the day, the children will do their homework and show their friends what they found beginning with the letter sound.